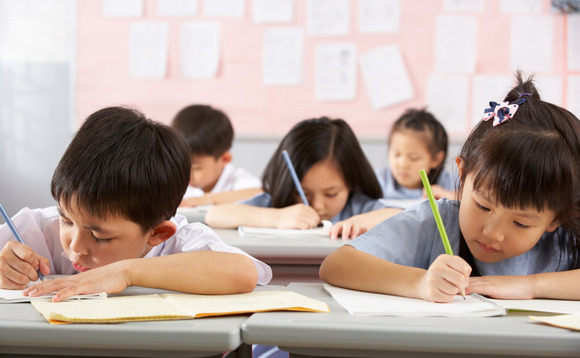 Allow the Chinese education specialists at Han Hua Mandarin Centre in Singapore to help your child develop a love of Chinese language learning as early as 6 months old!
Han Hua Mandarin Centre (Toa Payoh), Singapore's only Chinese enrichment center specializing in the development of the 7 Core skills:
1 Listening 听 – understanding
We Will teach your child how to listen and understand basic Chinese Language to help them get started. Understanding Chinese and having it as your main or second language is important as it can help your child's academic studies in many ways.
2 Speaking 说 – conversing
Learning how to converse in Chinese is important as it is one of the most important languages in the world especially in the world of business Learning their language would be the best way to open the doors to a lot of other business opportunities. Now you can learn with the best teachers at Han Hua Mandarin Centre!
3 Reading 读 – vocabulary development
Vocabulary development is an important concept starting from a young age. Vocabulary development is a vital part of each students life. It affects his thoughts, actions, aspirations, and often his success. In general, success with words means success in many areas, particularly in academic achievement. In a world expanding fast in every field the need to expand and enrich student's vocabularies is compellingly apparent.
4 Writing 写 – Chinese characters
Writing is of course without a doubt an important aspect where every child should learn how to do. Even though most may not enjoy it. Many people who learn to write characters discover that it's actually highly enjoyable and even therapeutic. And when you sit down to practice, you'll probably find that the time passes much faster than you realize.
5 Inquiry 问 – thinking & questioning
pushes students beyond simply learning to memorize or remember, and toward applying knowledge in new domains, drawing connections among ideas, evaluating or challenging ideas, and additionally creating something completely new. Therefore, this methodology help awakens the student's natural curiosity. This Increasing engagement in learning experiences, hence are more relevant to students' lives.
6 Mindmap 创 – creativity
Creativity allows students to be free of mind and can help enhance their self-confidence. As a child, when you see someone reacting in a positive way to something you have made, it gives you a very satisfying feeling, it makes you proud. If you take the time to frame children's work and hang it up in a prominent place, it shows them that their work has value and is appreciated.
7 Presentation 演 – public speaking
Han Hua Mandarin Teachers will help your child with their confidence skills. If you speak well in public, it can help you get a job or promotion, or help with your academic studies, for example if you have presentation during class. The more you push yourself to speak in front of others, the better you'll become, and the more confidence you'll have.
Han Hua Mandarin Centre (Toa Payoh) promises and commits to providing a high-quality curriculum, teaching methods, and intensive teacher training.
Our Chinese programme is open to all children aged 6 months to 12 years old!