A FUN AND EASY WAY TO LEARN HANYU PINYIN
1. FLASH CARDS for han yu pin yin
When we play the game, we compete to add excitement. The person with the most cards wins. If someone gets the right answer, they keep the cards. Flashcards enable them to remain motivated during the learning process, or rather, play, and sustain their attention for a longer period of time.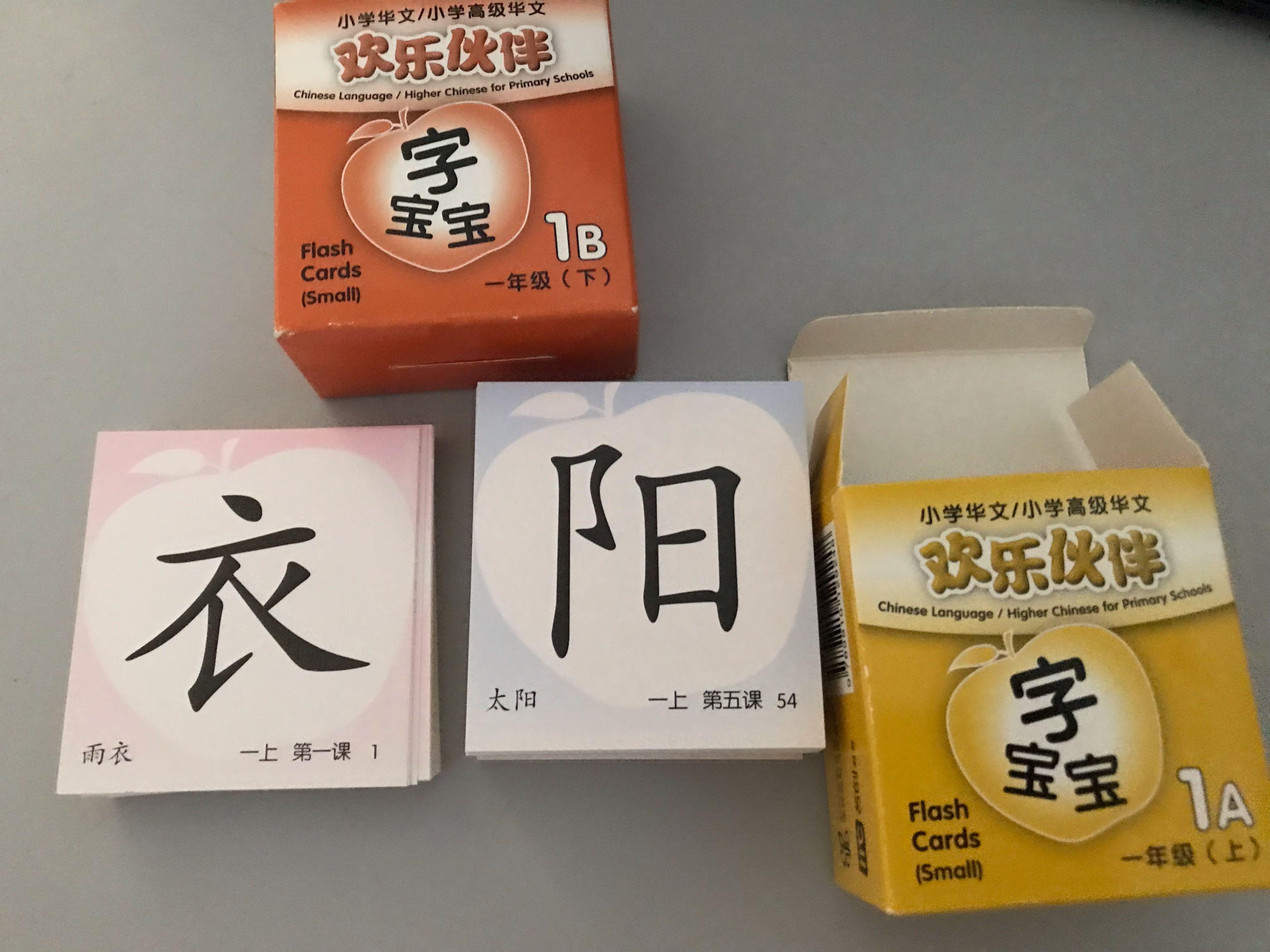 Under the 快乐伙伴 textbook, the students have a list of words they must be able to write and another list of words they must notice. This set of 字宝宝 flashcards contains only the words that the students need to learn at their level.
Playing a game of recognizing characters with your child will allow them to remember the characters more compared to just memorizing on their own which is not fun and educational. Having parents to be there for them and including yourself in their educational journey will allow the children to feel encouraged and recognized for their efforts to achieve the best results.
Spending some free time to teach and learn with them also leads to a great bonding activity for both parent and children relationship. This shows that you have an interest in their education and encourage them to approach you more often.
2. Create learning more fun and colorful
Creating a more fun and colorful learning space can encourage kids to learn more as they tend to be more attracted to aesthetically pleasing objects. Using color pencils and artistic tools can encourage them to learn more such as writing mandarin characters in colors.
Be sure your child knows you believe in him or her by telling him or her frequently. Let your child know from a very young age that you believe in his or her abilities.
Develop a positive attitude toward school and learning Show your child that learning is important by taking an interest in how he or she is doing in the classroom. Look for ways to help your child succeed.
3. Enroll your child in Chinese Enrichment Class
At a young age, enrolling your child in a Primary School Chinese Tuition can help your child build confidence in their learning journey as it is not easy to learn Chinese over a day. Having someone who can cater and teach young children is extremely beneficial. Our tutoring centers have teachers who are more than willing to assist your child as it is their passion to teach. Teaching the students and seeing them understand and appreciate what they are learning is the best feeling.
Having private Chinese language lessons allows for the teachers to tailor the instruction to the students' individual needs and abilities. The lessons are more individualized in terms of the order and pace of instruction and the ability to schedule lessons according to the students' schedules.
In contrast, group Chinese language classes allow children to develop their conversational skills. In addition to being able to communicate with each other, they can also communicate with the instructor in Chinese. Furthermore, it fosters a competitive attitude, which in turn encourages pupils to go the extra mile in their language acquisition. Among the most significant disadvantages of the group, Chinese language tuition is that classes are scheduled at fixed times and cannot be adjusted to accommodate individual schedules. Furthermore, there may not be enough time to give each student individual attention because of the teacher-to-student ratio.
Summary:
Han Hua Mandarin Centre (Chinese Tuition Toa Payoh), Singapore's only Chinese enrichment center's vision is To pass on the rich traditions of the Chinese culture and to guide students of Han Hua Mandarin Centre to express themselves confidently in life.
To guide Han Hua Mandarin Centre students in comprehending the world through the Chinese language.
To help shape the values of every Han Hua Mandarin Centre student, to grow into a good person with a sound moral compass.
Enrolling your child in Han Hua Mandarin Centre classes will encourage them to learn as it is the foundation of learning the Chinese language. We strive for the best in education and guide students confidently. Do check out other sites to learn more about Han Hua Mandarin Centre's core skills.